The funny fat guy willing to go all out to entertain has always had me busting out laughing. Whether it be stand-up, movies or television the big guy always seem to be willing participants in any joke. Tragically, many of the rotund comedians meet their demise too soon.
I'm only going from 1980 to present because I am not very in tune with Lou Costello, Oliver Hardy, Fatty Arbuckle and Jackie Gleason. Sorry Curly. Why not Rodney Dangerfield? Well, I guess he isn't fat enough...haha.
Here is my list:
10. Kevin James- While I haven't been a particular fan of his movies, King of Queens was a very funny show. James, who played Doug Heffernan, the everyman delivery truck driver navigating life between a father in law and demanding wife. His stand-up is also pretty funny.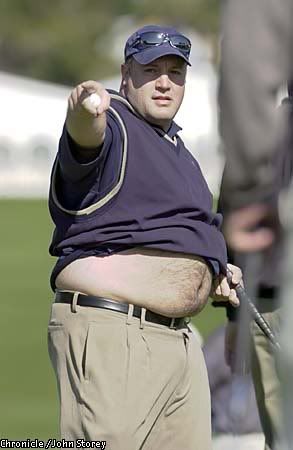 9. Jonah Hill- After memorable parts in Grandma's Boy, Accepted and Knocked Up, Hill really came into his own in Superbad. He slimmed down a little for 21 Jump Street and took a dramatic role in Moneyball. It will be interesting to see what he does next.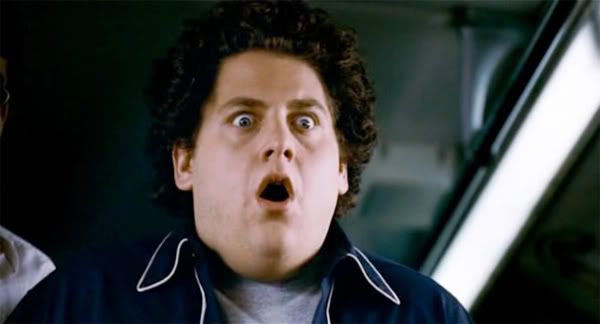 8. Seth Rogen- Whether starring, writing and now directing, Rogen seems to have found a formula for box office gold. Rogen first found his mark as Ken in Freaks and Geeks, but became a leading man after starring in Knocked Up.
7. Sam Kinison- The late stand-up comic was one of the stars of the 80's and early 90's scene. His stand-up routines are classic.
6. Jack Black- Crazy to think that the Tenacious D frontman already has 104 acting credits to his resume. My favorites include his roles in High Fidelity, Tropic Thunder, Nacho Libre and Saving Silverman.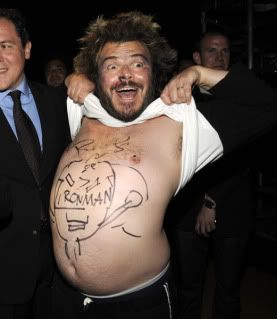 5. Zach Galifianakis- If you haven't seen Zach's stand-up, you really are missing out. Galifianakis rose to stardom with his role as Alan in the Hangover. He also has had funny roles in the underrated movie Out Cold, The Campaign and Due Date. Between Two Ferns is pretty awesome.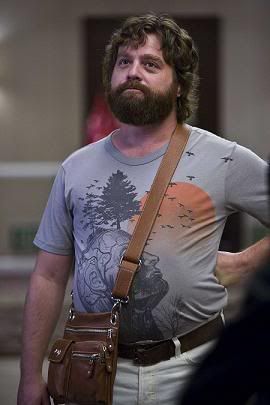 4. John Goodman- Goodman got famous for playing the lovable and funny Dan Connor on Roseanne. I first noticed him as Gale Snoats in Raising Arizona. Other memorable roles include Walter in the Big Lebowski, Charlie in Barton Fink and his many times hosting SNL.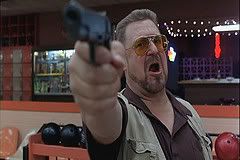 3. John Candy- One of Canada's greatest actors, Candy died far too young. He seemed to add heart, strength and humor to each of his classic roles. What's great is watching the little things he did when acting. Candy rose to fame playing various roles in SCTV. His movie roles in Uncle Buck, Planes Trains and Automobiles, Stripes, The Great Outdoors and Spaceballs will live on forever.
2. Chris Farley- The presence of Chris Farley was amazing on the screen whether it be Saturday Night Live or the movies. He brought a boyish innocence to his characters that was genius. He stole scenes even if he had just 5 minutes to work such as the bus driver in Billy Madison, the security guard in Wayne's World or Jimmy in Dirty Work.
1. John Belushi- By far the most talented SNL cast member of all time. He was absolute gold in Blue Brothers and Animal House. Every facial expression, movement, and line seemed to be done to perfection.